Manuscript Status/Contact
Editors-in-Chief:
Dr. Daryoush Babazadeh, DVM, DVSc, IRAN
Dr. Habib Aghdam Shahryar, PhD, Associate Prof. IRAN ... view full editorial board
» Indexed/covered by SCOPUS, NLM Catalog (NLM ID: 101681042), DOAJ, HINARI, AGRIS, EBSCO, CIARDRING, NAAS (Score: 4.79), Ulrich's™/ ProQuest, PUBDB, ICV 2016= 91.33, TOCs, TIB, BASE, WorldCat, ISC-RICeST, EZB, WZB, Google Scholar...full index information

» Full texts and XML articles are available in ISC-RICeST, DOAJ and AGRIS.

» This journal is in compliance with Budapest Open Access Initiative and International Committee of Medical Journal Editors' Recommendations.

» High visibility of articles over the internet.
» This journal encourage the academic institutions in low-income countries to publish high quality scientific results, free of charges... view Review/Decisions/Processing/Policy
Board Member Certificate: JWPR active members are: Dr. Eilyad Issabeagloo; Dr. Konstantinos Koutoulis ...

full information
Editorial Team Contact:
This e-mail address is being protected from spambots. You need JavaScript enabled to view it
This e-mail address is being protected from spambots. You need JavaScript enabled to view it .


KEYWORDS
HPLC, PCR, ELISA, IBDV, Interferon-Gamma, Avian Influenza, Newcastle Disease, Salmonellosis, Megabacteriosis, Staphylococosis, Clostridium Perfringens, Cestode, Anomotaenia, Choanotaenia, Helminth, Antibiotic, Immune Response, Cellular Immunity, Acetaminophen, Cryopreservation, Heat Stress, Autoclave, Vitamin, Selenium, Feed additives, Feed intake, Performance, Sorghum, Maize, Metabolic Energy, Meat production, Spiking, Hatchability, Genotypes, Yolk Cholesterol, Egg, Shelf-Life, Storage, Histology, Fibroblasts, Biosecurity, Contamination, Saccharomyces cerevisiae, Mannan oligosaccharide, Climatic Parameters, Light Color, Atmospheric ammonia, Ventilation, Hepatoprotective, Microbiology, Integration, Pathogens, Gross Morphology, Stem cell, Ovarian adenocarcinoma, Haematology, Hygiene, Monitoring, disinfection, Coccidiosis, lesion score, Chicken, Gramapriya, Vanaraja, broiler, Layer, Guinea fowl, Japanese quail
JWPR Submission and Acceptance Rates

Year

Submission

Acceptance

2012

30

17 (56%)

2013

41

20 (48%)

2014

32

15 (46%)

2015

37

17 (45%)

2016

58

24 (41.3%)

2017

51

20 (39.2%)

The estimated time from submission to reviewer decision is 4 weeks
Journal of World's Poultry Research
ISSN: 2322-455X

Frequency: Quarterly

Current Issue: 2018, Vol: 8, Issue: 4 (Dec 25)

Publisher: SCIENCELINE

The Journal of World's Poultry Research (ISSN: 2322-455X) is an international, peer reviewed open access journal aims to publish the high quality material from poultry scientists' studies to improve domesticated birds production, food quality and safety ... view full aims and scope
TABLE OF CONTENT
---
Molecular Survey and Characterization of H5N8 Isolates during 2016-2017 on Egypt.

Sedeik M El-S, Elshal NA, Awad AM and Kandil N.

J. World Poult. Res. 8(4): 127-133, 2018; pii: S2322455X1800018-8
---
A Review on Potential of Glutamate Producing Lactic Acid Bacteria of West Sumatera's Fermented Food Origin, as Feed Additive for Broiler Chicken.

Maslami V, Marlida Y, Mirnawati, Jamsari, Shafan Nur Y, Adzitey F and Huda N.

J. World Poult. Res. 8(4): 120-126, 2018; pii: S2322455X1800017-8
---
Comparison of Three Lines of Japanese Quails Revealed a Remarkable Role of Plumage Color in the Productivity Performance Determination.

Rasol Al-Kafajy F, Sahib Al-Shuhaib MB, Salah Al-Jashami Gh, Mohammed Al-Thuwaini T.

J. World Poult. Res. 8(4): 111-119, 2018; pii: S2322455X1800016-8
---
Effect of Combination of Encapsulated Black Cincau Leaves (Mesona Palustris Bl) and Probiotics on Production Performances, Yolk Cholesterol Content and Ammonia Level of Laying Hen.

Natsir MH, Sjofjan O, Ardiansah I, Khairani S and Elliyana.

J. World Poult. Res. 8(4): 105-110, 2018; pii: S2322455X1800015-8
---
Biochemical Alterations in Hypervitaminosis D3 in Broiler Chicks Concomitantly Challenged with Endotoxin.

Kumar R, Brar RS, Banga HS and Sodhi S.

J. World Poult. Res. 8(4): 100-104, 2018; pii: S2322455X1800014-8
---
Antibiotics Resistance in Broiler Chicken from the Farm to the Table in Eastern Algeria.

Berghiche A, Khenenou T and Labiad I.

J. World Poult. Res. 8(4): 95-99, 2018; pii: S2322455X1800013-8
---
Survey of Highly Pathogenic Avian Influenza Virus (H5N1) and Its Reoccurring Threat: A Brief Review on Different Quails Worldwide.

Arya Kh, Gupta R and Laxmi Saxena V.

J. World Poult. Res. 8(4): 81-94, 2018; pii: S2322455X1800012-8
---
The Effects of some Herbal Essential Oils against Salmonella and Escherichia coli Isolated from Infected Broiler Flocks.

Habibi H, Ghahtan N and Morammazi S.

J. World Poult. Res. 8(3): 74-80; pii: S2322455X1800011-8
---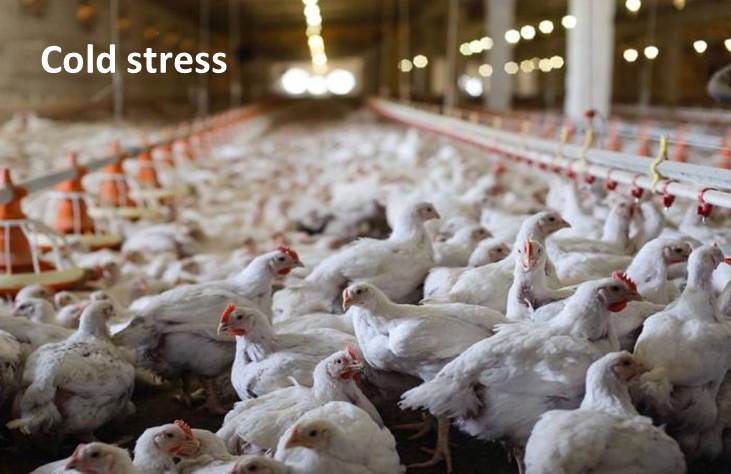 Research Paper
Effect of Cold Stress and Various Suitable Remedies on Performance of Broiler Chicken.

Qureshi S, Musadiq Khan H, Saleem Mir M, Ahmad Raja T, Alam Khan A, Ali H and Adil Sh.

J. World Poult. Res. 8(3): 66-73; pii: S2322455X1800010-8
---
Effect of Lithium Toxicity in Broiler.

Oryan A, Rasooli R, Salehi M, Rohollahzadeh H and Salamatian I.

J. World Poult. Res. 8(3): 59-65; pii: S2322455X1800009-8
---
Research Paper

Real Time PCR Quantification and Differentiation of both Challenge and Vaccinal Mycoplasma gallisepticums trains Used in Vaccine Quality Control.

Sayed RH, Ahmed HA, Shasha FA and Ali AM.

J. World Poult. Res. 8(3): 50-58; pii: S2322455X1800008-8
---
Effect of Technological Intervention on the Economics of Vanaraja Chicken Rearing in West Siang District of Arunachal Pradesh, India.

Baruah MS, Raghav ChS and Kalita H.

J. World Poult. Res. 8(2): 44-49, 2018; pii: S2322455X1800006-8
---
The Effect of Early Setting inside Single Stage Incubator on Stored Eggs.

Jabbar A, Riaz A and Allah Ditta Y.

J. World Poult. Res. 8(2): 37-43, 0218; pii: S2322455X1800005-8
---
Research Paper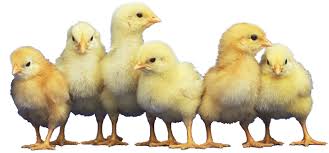 Growth Performance and Carcass Quality of Broiler Chickens Fed Dried Pawpaw (Carica Papaya Linn) Latex.

Haruna MA and Odunsi AA.

J. World Poult. Res. 8(2): 31-36, 2018; pii: S2322455X1800004-8
---
Hepatoprotective Effects of Cichorium Intybus against Paracetamol Induced Hepatotoxicity in Broiler.

Rasooli R, Sheibani H, Kheirandish R and Rohollahzadeh H.

J. World Poult. Res. 8(2): 25-30, 2018; pii: S2322455X1800003-8
---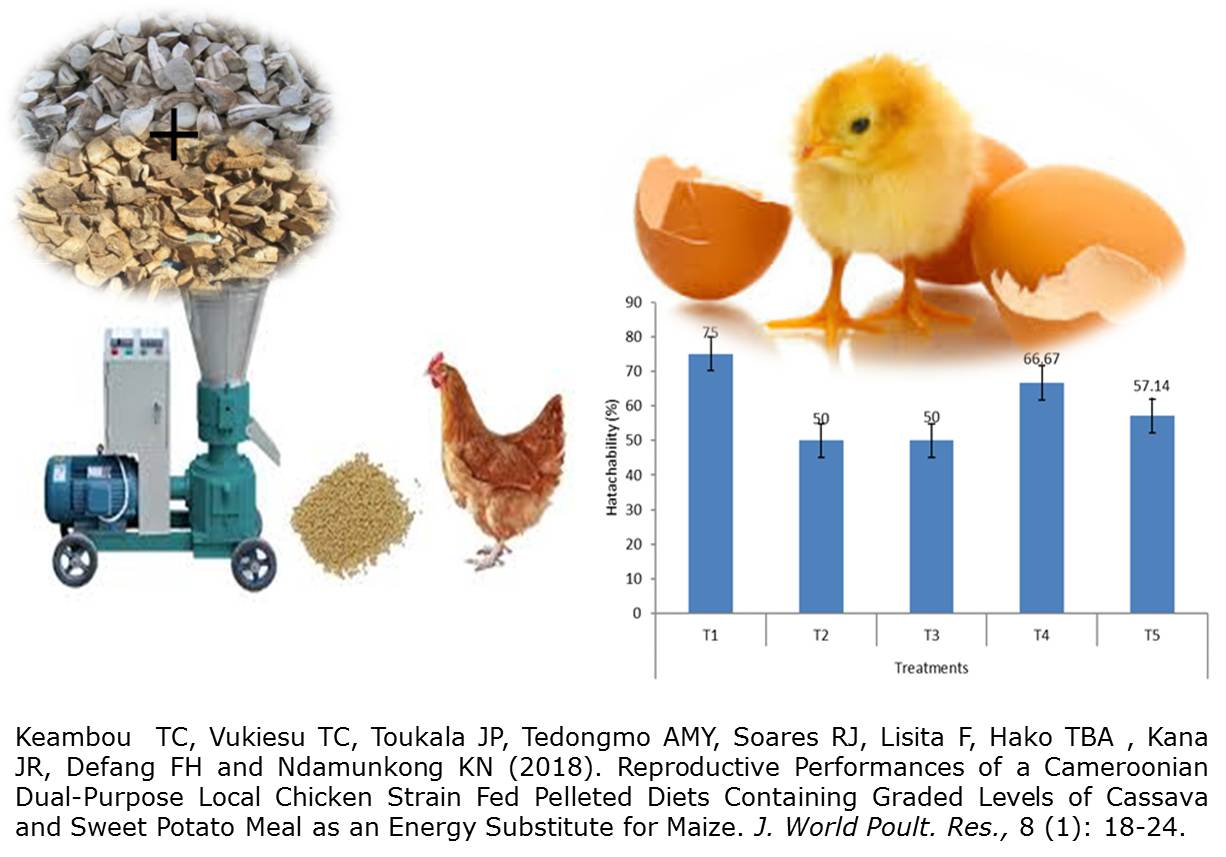 Research Paper
Reproductive Performances of a Cameroonian Dual-Purpose Local Chicken Strain Fed Pelleted Diets Containing Graded Levels of Cassava and Sweet Potato Meal as an Energy Substitute for Maize.

Keambou TC, Vukiesu TC, Toukala JP, Tedongmo AMY, Soares RJ, Lisita F, Hako TBA , Kana JR, Defang FH and Ndamunkong KN.
J. World Poult. Res. 8(1): 18-24, 2018; pii: S2322455X1800003-8
---
Haematological Parameters of Broilers Fed Moringa oleifera Leaf Supplemented Feed Following Challenge with a Very Virulent Infectious Bursal Disease Virus.

Balami AG, Ndahi JJ, Gadzama JJ, Enam SJ, Chiroma MA, Abdu PA, Wakawa MA, Aluwong T and Oladele SB.

J. World Poult. Res. 8(1): 08-17, 2018; pii: S2322455X1800002-8
---
Molecular and Genetic Characterization of Infectious Bronchitis Viruses Isolated from Commercial Chicken Flocks in Egypt between 2014 and 2016.

Setta A, Salem HM, Elhady M, El-Hussieny A and Arafa AS.

J. World Poult. Res. 8(1): 01-07, 2018; pii: S2322455X1800001-8
---

This work is licensed under a Creative Commons Attribution-NonCommercial 4.0 International License.