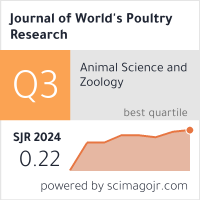 Manuscript Status/Contact
Editors-in-Chief:
Dr. Daryoush Babazadeh, DVM, DVSc, IRAN
Dr. Habib Aghdam Shahryar, PhD, Associate Prof. IRAN ... view full editorial board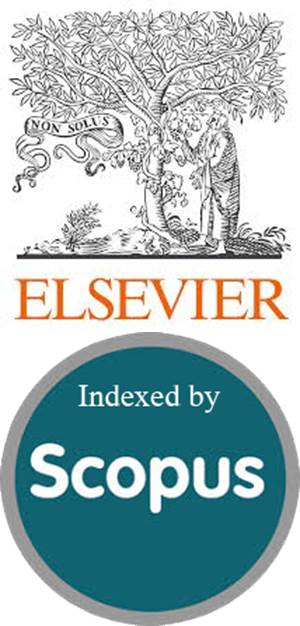 » Indexed/covered by SCOPUS, NLM Catalog (NLM ID: 101681042), DOAJ, HINARI, AGRIS, EBSCO, CIARDRING, NAAS (Score: 4.79), Ulrich's™/ ProQuest, PUBDB, ICV 2016= 91.33, TOCs, TIB, BASE, WorldCat, ISC-RICeST, EZB, WZB, Google Scholar...full index information

» Full texts and XML articles are available in ISC-RICeST, DOAJ and AGRIS.

» This journal is in compliance with Budapest Open Access Initiative and International Committee of Medical Journal Editors' Recommendations.

» High visibility of articles over the internet.
» This journal encourage the academic institutions in low-income countries to publish high quality scientific results, free of charges... view Review/Decisions/Processing/Policy
Board Member Certificate: JWPR active members are: Dr. Eilyad Issabeagloo; Dr. Konstantinos Koutoulis ...

full information
Editorial Team Contact:
This e-mail address is being protected from spambots. You need JavaScript enabled to view it
This e-mail address is being protected from spambots. You need JavaScript enabled to view it .


KEYWORDS
HPLC, PCR, ELISA, IBDV, Interferon-Gamma, Avian Influenza, Newcastle Disease, Salmonellosis, Megabacteriosis, Staphylococosis, Clostridium Perfringens, Cestode, Anomotaenia, Choanotaenia, Helminth, Antibiotic, Immune Response, Cellular Immunity, Acetaminophen, Cryopreservation, Heat Stress, Autoclave, Vitamin, Selenium, Feed additives, Feed intake, Performance, Sorghum, Maize, Metabolic Energy, Meat production, Spiking, Hatchability, Genotypes, Yolk Cholesterol, Egg, Shelf-Life, Storage, Histology, Fibroblasts, Biosecurity, Contamination, Saccharomyces cerevisiae, Mannan oligosaccharide, Climatic Parameters, Light Color, Atmospheric ammonia, Ventilation, Hepatoprotective, Microbiology, Integration, Pathogens, Gross Morphology, Stem cell, Ovarian adenocarcinoma, Haematology, Hygiene, Monitoring, disinfection, Coccidiosis, lesion score, Chicken, Gramapriya, Vanaraja, broiler, Layer, Guinea fowl, Japanese quail
JWPR Submission and Acceptance Rates

Year

Submission

Acceptance

2012

30

17 (56%)

2013

41

20 (48%)

2014

32

15 (46%)

2015

37

17 (45%)

2016

58

24 (41.3%)

2017

51

20 (39.2%)

2018

52

18 (34.6%)

The estimated time from submission to reviewer decision is 4 weeks
Journal of World's Poultry Research
ISSN: 2322-455X

Frequency: Quarterly

Current Issue: 2019, Vol: 9, Issue: 2 (June 25)

Publisher: SCIENCELINE

The Journal of World's Poultry Research (ISSN: 2322-455X) is an international, peer reviewed open access journal aims to publish the high quality material from poultry scientists' studies to improve domesticated birds production, food quality and safety ... view full aims and scope
TABLE OF CONTENT
---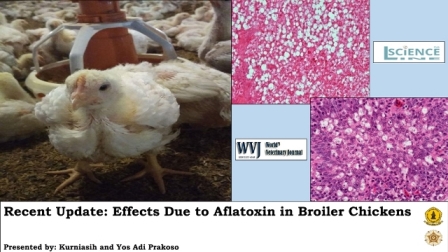 Research Paper
Recent Update: Effects of Aflatoxin in Broiler Chickens.

Kurniasih and Prakoso YA.

J. World Poult. Res. 9(2): 68-77; pii: S2322455X1900009-9
---
Research Paper
The characterization of Post -Mortem Sperm of Local Chicken Cocks in Eastern Algeria.

Ouennes H, Afri Bouzebda F, Bouzebda Z, Majdoub S, Djaout A and Adnane Smadi M.

J. World Poult. Res. 9(2): 59-67; pii: S2322455X1900008-9
---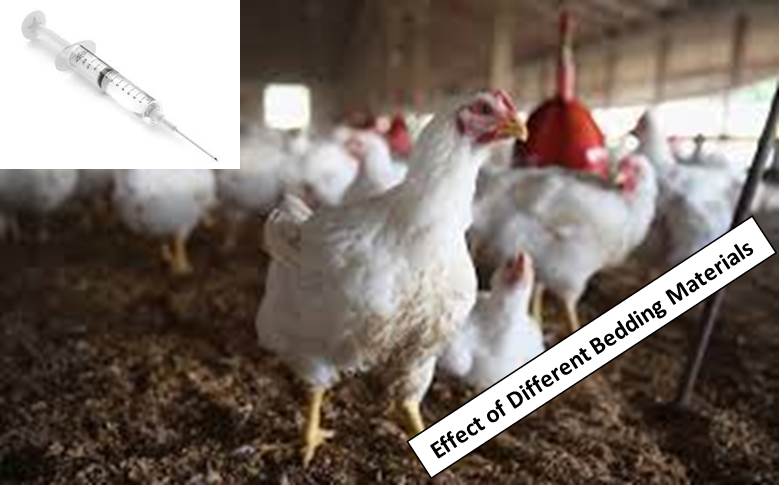 Research Paper
Effect of Different Bedding Materials on the Hematological and Serum Biochemical Parameters of Broiler Chickens.

James G, Garba DJ, Adeolu AS, Adamu Z and Mamma Z.

J. World Poult. Res. 9(2): 50-58; pii: S2322455X1900007-9
---
Research Paper
Effects of Feeding Different Levels of Baker's Yeast on Performance and Hematological Parameters in Broiler Chickens.

Mulatu K, Ameha N and Girma M.

J. World Poult. Res. 9(2): 38-49; pii: S2322455X1900006-9
---
The Effect of In Ovo Exposition to Ethanol Upon Osteogenesis of the Chicken Embryo.

Boussouar H, Khenenou T, Bennoune O and Berghiche A.

J. World Poult. Res. 9(2): 32-37; pii: S2322455X1900005-9
---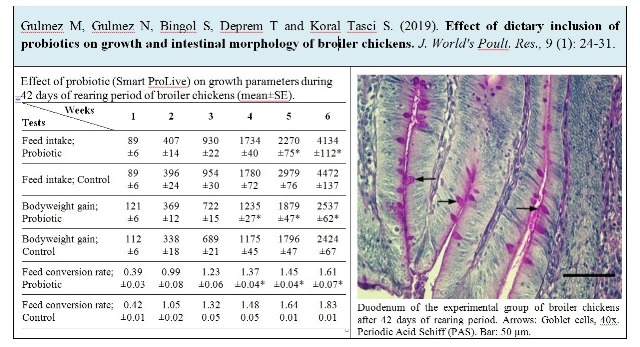 Research Paper
Effect of dietary inclusion of probiotics on growth and intestinal morphology of broiler chickens.

Gulmez M, Gulmez N, Bingol S, Deprem T and Koral Tasci S.

J. World Poult. Res. 9(1): 24-31, 2019; pii: S2322455X1900004-9
---
Ecological Aspects and Policy Impact on Expansion of Poultry Production in Ireland (1995-2014).

Sarwar Inam AKM, Suzauddula Md and Kearney J.

J. World Poult. Res. 9(1): 15-23, 2019; pii: S2322455X1900003-9
---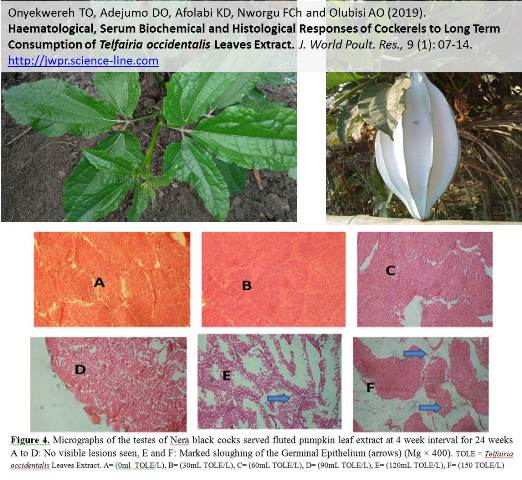 Research Paper
Haematological, Serum Biochemical and Histological Responses of Cockerels to Long Term Consumption of Telfairia occidentalis Leaves Extract.

Onyekwereh TO, Adejumo DO, Afolabi KD, Nworgu FCh and Olubisi AO.

J. World Poult. Res. 9(1): 07-14, 2019; pii: S2322455X1900002-9
---
A Review on Fungal Fermented Cassava Pulp as a Cheap Alternative Feedstuff in Poultry Ration.

Sugiharto S.

J. World Poult. Res. 9(1): 01-06, 2019; pii: S2322455X1900001-9
---

This work is licensed under a Creative Commons Attribution-NonCommercial 4.0 International License.