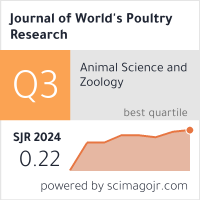 Call for paper
The Journal of World's Poultry Research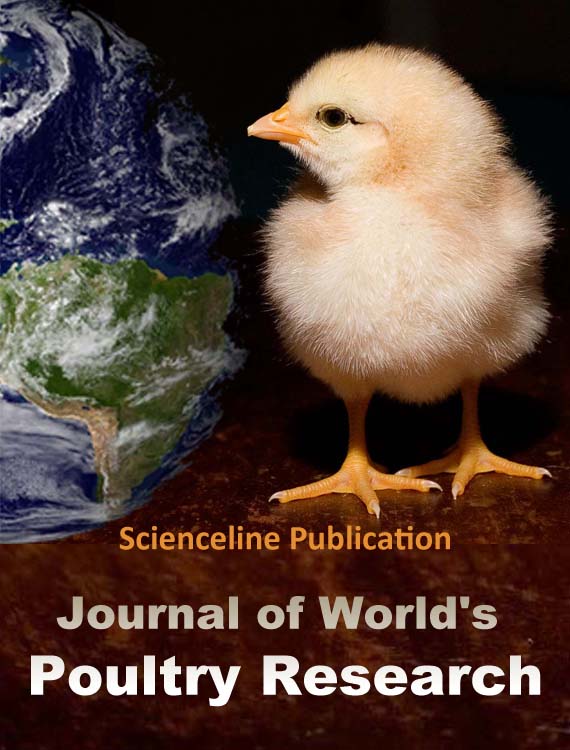 The publication of the Journal of World's Poultry Research (JWPR) is coordinated by the Publishing Committee of Scienceline Publication as concessionaire.The Journal of World's Poultry Research started from 2011 and the journal´s main objective is to publish original researches, short communications as well as literature reviews in the all area of poultry science. All accepted articles are published quarterly in full text in the internet. Authors (researchers and poultry science specialists) wishing to submit their work, should contact the journal´s administrator (Email: editor [at] jwpr.science-line.com). Those who are willing to join to editorial board, for questions or comments about JWPR please feel free to contact us.
Considered subject areas include:
Husbandry and management; construction, environment and welfare; exotic and wild birds; Biochemistry and cellular biology; immunology, avian disease control; layer and quail management; nutrition and feeding; physiology, genetics, reproduction and hatching; technology, processing and food safety.
The manuscript and other correspondence should be sent preferentially by e-mail:ÂÂÂ editor [at] jwpr.science-line.com or editorjwpr [at] gmail.com.
Reasons to publish with JWPR:
1. Easy submission and Fast evaluation process
2. Expert review from JWPR's team of editors, who strive to give authors fair decisions and advice
3. The highest standards followed to improve your accepted manuscript
4. No reviewing charges for editorial members
Regards
Editorial team of JWPR
Last Updated (Saturday, 03 June 2017 14:21)