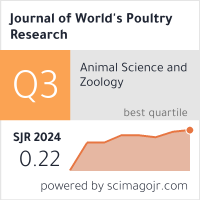 Previous issue | Next issue | Archive
Volume 7 (1); March 25, 2017 [Booklet]

---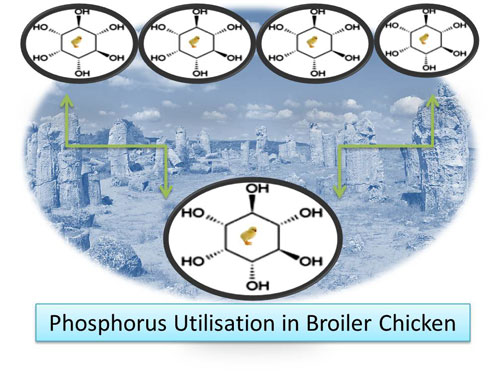 Short Communication
Phosphorus Utilisation and Growth Performance of Broiler Chicken Fed Diets Containing Graded Levels of Supplementary Myo-Inositol with and Without Exogenous Phytase.

Pirgozliev V.R., Bedford M.R., Rose S.P., Whiting I.M., Oluwatosin, O.O. Oso A.O., Oke F.O., Ivanova S.G., Staykova G.P.

J. World Poult. Res. 7(1): 01-07; pii: S2322455X1700001-7
ABSTRACT:
A total of 80 male Ross 308 broiler chickens were used in this study to quantify the response and inter-relationship of bird growth performance, dietary nitrogen corrected apparent metabolisable energy (AMEn), and nutrient digestibility as a result of feeding graded levels of supplementary myo-inositol (MYO) with and without exogenous phytase (PHY). Supplementation of diet that was formulated to be insufficient in available Phosphorus (P) with graded levels of MYO improved daily weigh gain (WG) and AMEn intake (P < 0.05; quadratic) and linearly reduced (P < 0.05) the concentration and the secretion of sialic acid (SA) in excreta. Supplementation with PHY improved (P < 0.05) dietary dry matter (DMD) and nitrogen (ND) digestibility coefficients. Dietary phosphorus digestibility (PD) increased with PHY addition as expected but the effect was much more pronounced in the low MYO group compared with high MYO diets as described by the interaction (P < 0.05). The interaction showed that increasing MYO content had no effect in the absence of PHY but it depressed P digestibility in the diets containing PHY. It can be concluded that dietary MYO improves bird growth and possibly intestinal health of broiler chickens. Dietary supplementation with either MYO or PHY may improve growth of chickens although these effects may not always be additive.
Key words: Phytase, Myo-inositol, Broiler, Nutrition

[Full text-PDF] [XML] [DOAJ] [AGRIS] [Import into EndNote] [Citations on Google Scholar]

---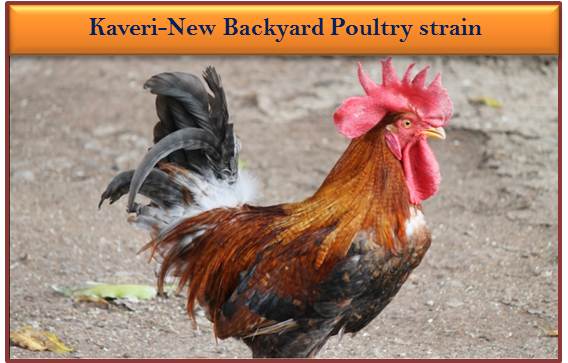 Research Paper
Assessment of a New Backyard Poultry Strain "Kaveri" in Farmer's Situation, Rural Odisha, India

Kumar Banja B, Natarajan Ananth P, Singh S, Ranjan Sahoo P and Jayasankar P.

J. World Poult. Res. 7(1): 08-14; pii: S2322455X1700002-7
ABSTRACT:
Backyard poultry plays an important role in livelihoods of Indian farmers. Research and Development efforts on developing improved strains to enhance productivity have enhanced farmer's income. Scaling up of improved strains is based on adaptive trials conducted by extension agencies for location specificity and feasibility. The present study is a first time report in India on the performance of newly released Kaveri poultry in the backyard production system through an on farm trial by Krishi Vigyan Kendra-Khordha, the farm science centre of Indian council of agricultural research at the district level. Kaveri birds have characteristic features like low early chick and laying mortality, excellent flock uniformity, early sexual maturity, withstanding predators, laying brown colour eggs etc. The participatory trial was organised at 30 farmer's fields administering participatory approach by providing 300 chicks to the farmers. The biggest gain of Kaveri poultry in the trial was the body weight, which was recorded to be 3200 gm in male and 2800 gm in female birds at the end of 12 months study period compared to the 1750 gm and 1250 gm respectively with the local strains. Kaveri chicks exhibited superiority in their liveability with a mortality rate of 15% during the critical period of the first 10 weeks of their life compared to the most popular backyard improved strain Vanaraja in which it is up to 24% in the backyard system. Majority of the farmers perceived that this strain can withstand predation which scores better than the other improved strains. The study concluded that Kaveri is suitable for backyard farming system and is highly profitable. Attempts were taken in 2016 to link the results of the strain assessment to the mainstream extension at the district for larger adoption of rural communities.
Key words: Backyard poultry, Kaveri, Rural Odisha

[Full text-PDF] [XML] [DOAJ] [AGRIS] [Import into EndNote] [Citations on Google Scholar]

---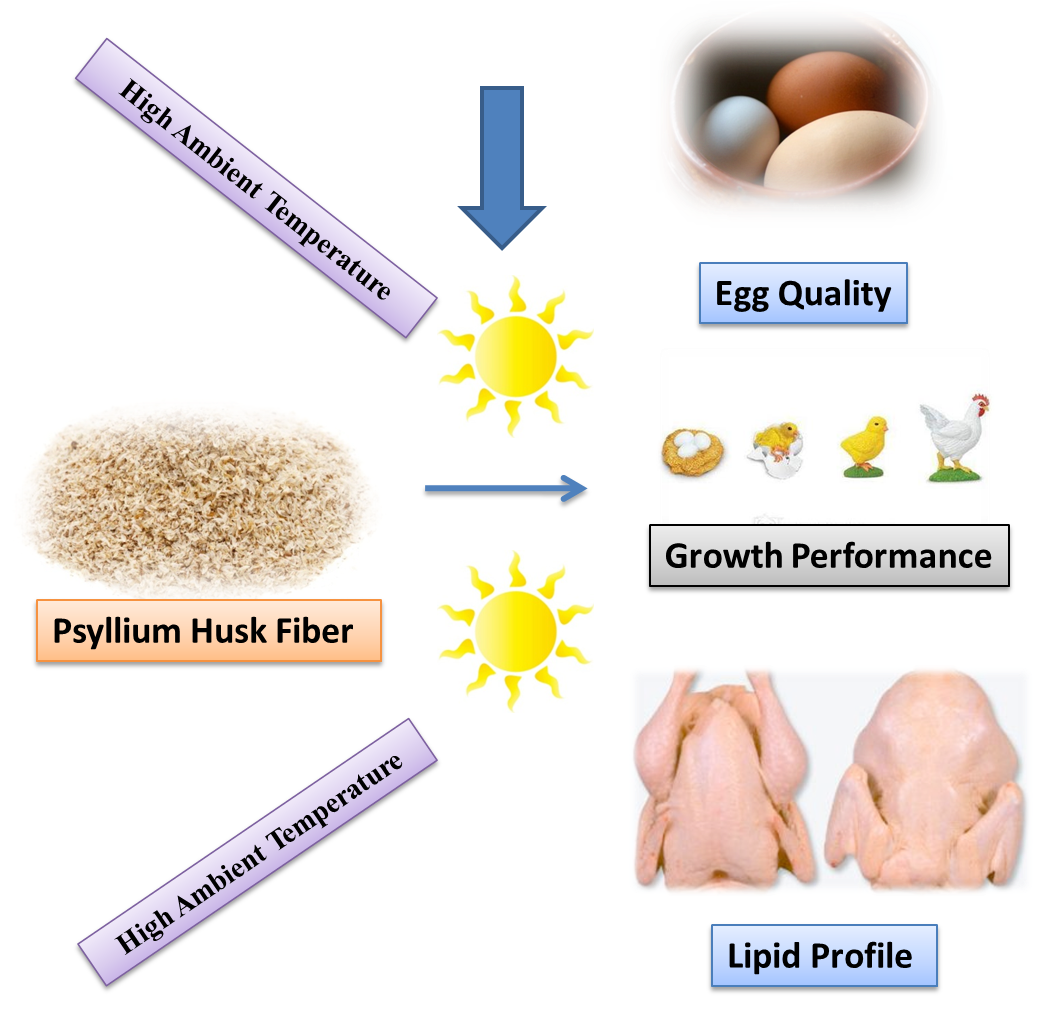 Research Paper
Effect of Psyllium Husk Fiber on Growth Performance, Egg Quality Traits and Lipid Profile in Layers under High Ambient Temperature.

Mukhtar N, Mehmood R, Hassan Khan S, Mehmood Ashrif N and Waseem Mirza M.

J. World Poult. Res. 7(1): 15-22; pii: S2322455X1700003-7
ABSTRACT:
The present study was conducted to evaluate the impact of cholesterol lowering effect of Psyllium husk in egg yolk cholesterol through dietary supplementation in white Leghorn layers. A total of 180 commercial layer hens were randomly divided into four equal groups of 45 birds each to be allocated to four dietary regimes, consist of 0, 5, 10 and 20 g of Psyllium per kg diet, each group was subdivided into three replicate containing 15 layers per replicate. Dietary treatments had a non-significant effect on weight gain, egg production, feed intake and mortality. There was a positive impact of dietary Psyllium levels on egg mass and shell thickness, however, haugh unit and egg shape index deteriorated with higher dietary inclusion of Psyllium. Cholesterol levels in yolk and blood reduced significantly (P < 0.05) with an increasing level of dietary Psyllium. The results from present study suggested that dietary inclusion of Psyllium can be an effective tool for the reduction of blood and egg yolk cholesterol levels.
Key Words: Psyllium, Egg traits, yolk cholesterol, egg production, lipid profile.

[Full text-PDF] [XML] [DOAJ] [AGRIS] [Import into EndNote] [Citations on Google Scholar]

---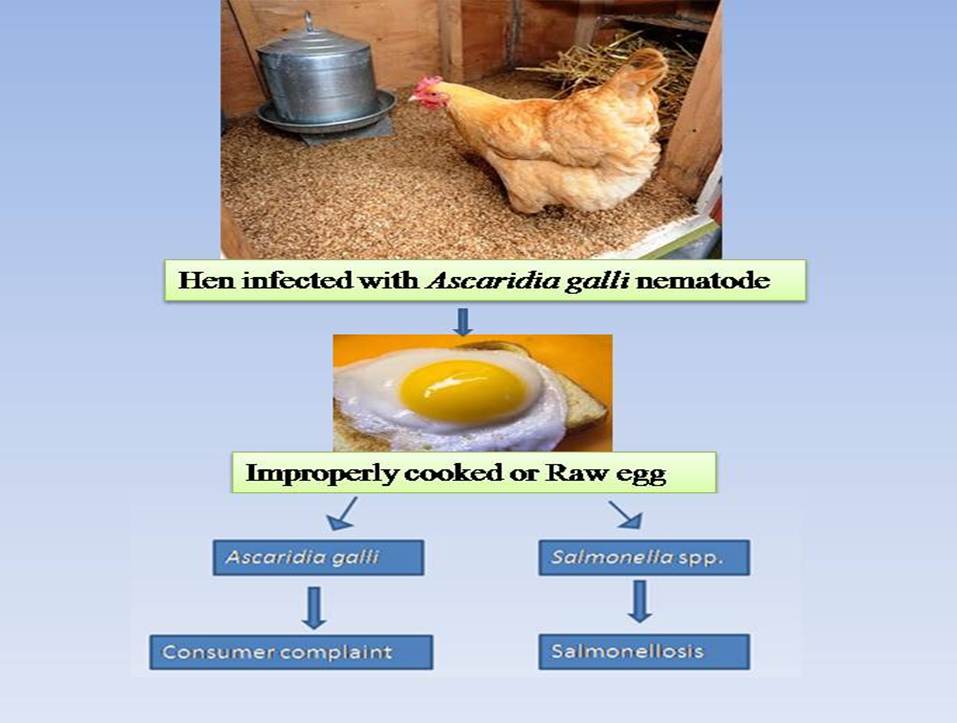 Research Paper
A Report of Ascaridia galli in Commercial Poultry Egg from India

Gamit A B, Nanda P K, Bandyopadhyay S and Bhar R.

J. World Poult. Res. 7(1): 23-26; pii: S2322455X1700004-7
ABSTRACT:
Ascaridia galli is a major encountered species of nemathelminthes in the domestic fowl from all around the world. The parasite causes many pathological conditions which may lead to production losses in the poultry industry. Life cycle of the nematode is direct and involves a single host. Adult parasites present in the small intestine but, erratically they can migrate to the other visceral organs including oviduct. In the study, we isolated two adult female parasites of species A. galli from albumin portion of the poultry egg. Isolated parasites as well as extracted eggs were examined by parasitological techniques. While erratic migration, It may lead the mechanical transmission of enteric pathogens including Salmonella spp. to the egg. Such reports may lead to consumer complaints as well as health problems in the people who consume raw eggs. Poultry egg harbouring such nematode and Salmonella organisms is a cause of concern, as it is widely consumed by people.
Keywords: Egg, Ascaridia galli, Poultry, Erratic migration

[Full text-PDF] [XML] [DOAJ] [AGRIS] [Import into EndNote] [Citations on Google Scholar]

---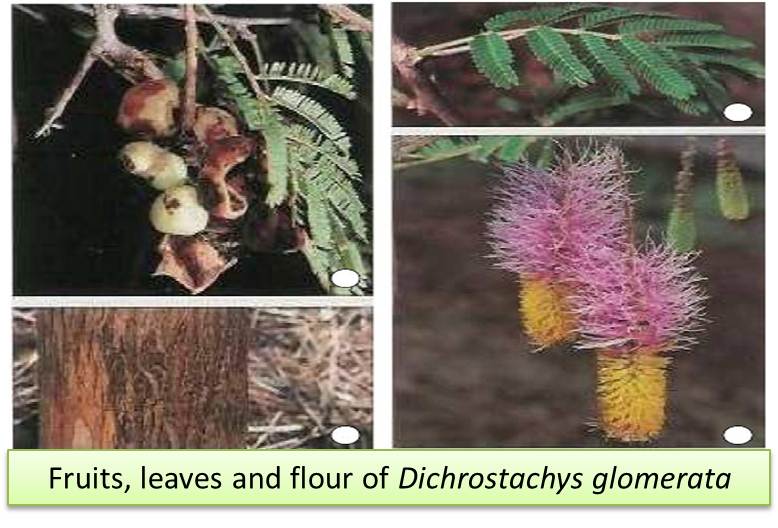 Research Paper
Effect of Dietary Mimosa Small Bell (Dichostachys glomerata) Fruit Supplement as Alternative to Antibiotic Growth Promoter for Broiler Chicken

Kana JR, Mube KH, Ngouana Tadjong R, Tsafong F, Komguep R, Yangoue A and Teguia A.

J. World Poult. Res. 7(1): 27-34; pii: S2322455X1700005-7
ABSTRACT:
There is a growing interest in plant feed additives as a consequence of the antibiotics growth promoters restriction in livestock farming all over the world. This study was designed to evaluate the effect of Dichrostachys glomerata fruit powder on the growth performances of broiler chickens. A group of chickens fed on a basal diet without any supplementation (negative control R0-) was compared to three other groups fed on diets supplemented by 0.1% of antibiotic (positive control R0+), 0.2% (R0.2) and 0.4% (R0.4) D. glomerata fruit powder respectively. The results revealed a significant decrease in feed intake as compared to the negative and the positive control. The lowest Feed Conversion Ratio (FCR) was recorded with diet supplemented with antibiotic and 0.2% D. glomerata. The Body Weight (BW) and the Body Weight Gain (BWG) of chickens fed on diets supplemented with D. glomerata had an upward trend as compared to negative control diet. Apart from the relative weight of the head which tended to increase in coordination with increasing levels of D. glomerata in feed, this phytobiotic had no significant effect (P>0.05) on carcass characteristics. The increasing level of this phytobiotic tended to decrease serum content of creatinine as compared to the negative and positive control diets. The serum content in ASpartate AminoTransferase (ASAT) tended to increase with the increasing levels of this phytobiotic mean while no significant effect (P>0.05) was recorded on the serum contents of urea, total proteins and ALanine AminoTransferase (ALAT). In conclusion, 0.2% of D. glomerata fruit powder can be used to replace antibiotic, for a better growth performances and to produce antibiotics residues free chicken meat.
Key words: Antibiotic, Broiler chicken, Carcass, Dichrostachys glomerata, Growth performance, Phytobiotic, Production cost

[Full text-PDF] [XML] [DOAJ] [AGRIS] [Import into EndNote] [Citations on Google Scholar]

---
Previous issue | Next issue | Archive
This work is licensed under a Creative Commons Attribution-NonCommercial 4.0 International License.