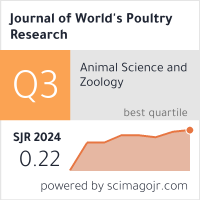 Journal of World's Poultry Research

ISSN: 2322-455X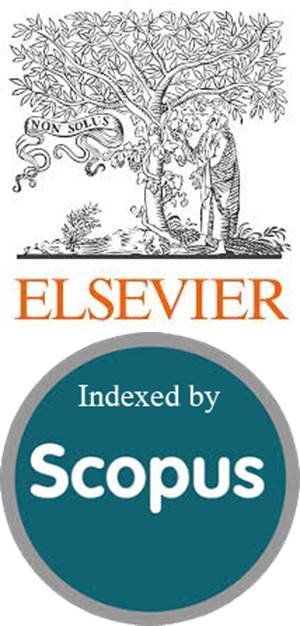 » Indexed/covered by SCOPUS (CiteScore= 0.9), NLM Catalog (NLM ID: 101681042), NAAS (Score: 4.79), CIARDRING, Ulrich's™/ ProQuest, PUBDB, ICV 2021: 128.45, TOCs, TIB, WorldCat, EZB, Google Scholar...full index information

» Full texts and XML articles are available in ISC-RICeST, Crossref and AGRIS.

» Digital Archiving: Journal Repository (eprints)

» This journal is in compliance with Budapest Open Access Initiative and International Committee of Medical Journal Editors' Recommendations.

» High visibility of articles over the internet through Gold Open Access.

» This journal encourage the academic institutions in low-income countries to publish high quality scientific results, free of charges... view Review/Decisions/Processing/Policy
Board Member Certificate: JWPR active members were: Dr. Eilyad Issabeagloo; Dr. Konstantinos Koutoulis ...full information
JWPR Submission and Acceptance Rates

Year

Submission

Acceptance

2012

30

17 (56%)

2013

41

20 (48%)

2014

32

15 (46%)

2015

37

17 (45%)

2016

58

24 (41.3%)

2017

51

20 (39.2%)

2018

52

18 (34.6%)

2019

88

30 (34%)

2020

225

74 (32.8%)

2021

191

59 (30.9%)

2022

102

28 (27.4%)

Submission to first decision: 3.5 weeks
Submission to final decision: 69 weeks
Article acceptance to final publication: 6 weeks
KEYWORDS
HPLC, PCR, ELISA, IBDV, Interferon-Gamma, Avian Influenza, Newcastle Disease, Megabacteriosis, Staphylococosis, Clostridium Perfringens, Cestode, Anomotaenia, Immune Response, Choanotaenia, Helminth, Antibiotic, Salmonellosis, Cellular Immunity, Heat Stress, Acetaminophen, Cryopreservation, Autoclave, Vitamin, Selenium, Feed additives, Feed intake, Performance, Sorghum, Maize, Metabolic Energy, Meat production, Spiking, Hatchability, Genotypes, Yolk Cholesterol, Egg, Shelf-Life, Storage, Histology, Fibroblasts, Biosecurity, Contamination, Saccharomyces cerevisiae, Mannan oligosaccharide, Climatic Parameters, Light Color, Atmospheric ammonia, Ventilation, Hepatoprotective, Microbiology, Integration, Pathogens, Gross Morphology, Stem cell, Ovarian adenocarcinoma, Haematology, Hygiene, Monitoring, disinfection, Coccidiosis, lesion score, Chicken, Gramapriya, Vanaraja, broiler, Layer, Guinea fowl, Japanese quail

Frequency: Quarterly

Current Issue: 2022, Vol: 12, Issue: 4 (

Dec 25
)
DOI Prefix: 10.36380

Publisher: SCIENCELINE

The Journal of World's Poultry Research (JWPR, ISSN: 2322-455X) is an international, English language, peer-reviewed open access journal known as a source for high-quality articles in filed of poultry science... view full aims and scope

---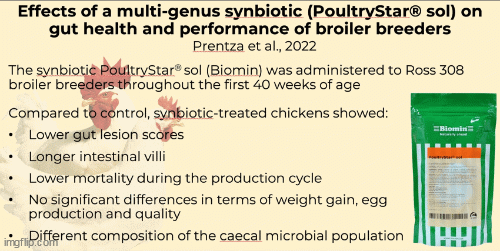 Research Paper
Effects of a Multi-Genus Synbiotic (PoultryStar® sol) on Gut Health and Performance of Broiler Breeders

Prentza Z, Castellone F, Legnardi M, Antlinger B, Segura-Wang M, Kefalas G, Fortomaris P, Papaioannou AAN, Stylianaki I, Franzo G, Cecchinato M, Papatsiros V, and Koutoulis K.

J. World Poult. Res. 12(4): 212-229, 2022; pii: S2322455X2200024-12
DOI: https://dx.doi.org/10.36380/jwpr.2022.24

---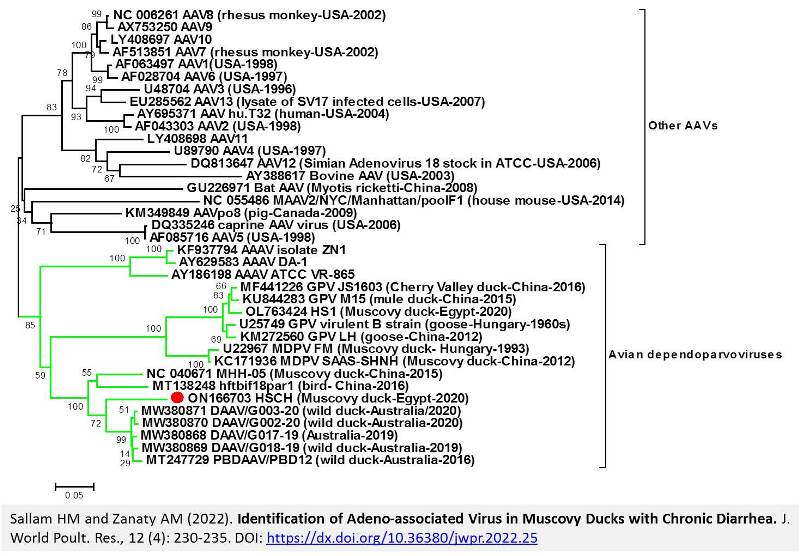 Research Paper
Identification of Adeno-associated Virus in Muscovy Ducks with Chronic Diarrhea

Sallam HM and Zanaty AM.

J. World Poult. Res. 12(4): 230-235, 2022; pii: S2322455X2200025-12
DOI: https://dx.doi.org/10.36380/jwpr.2022.25

---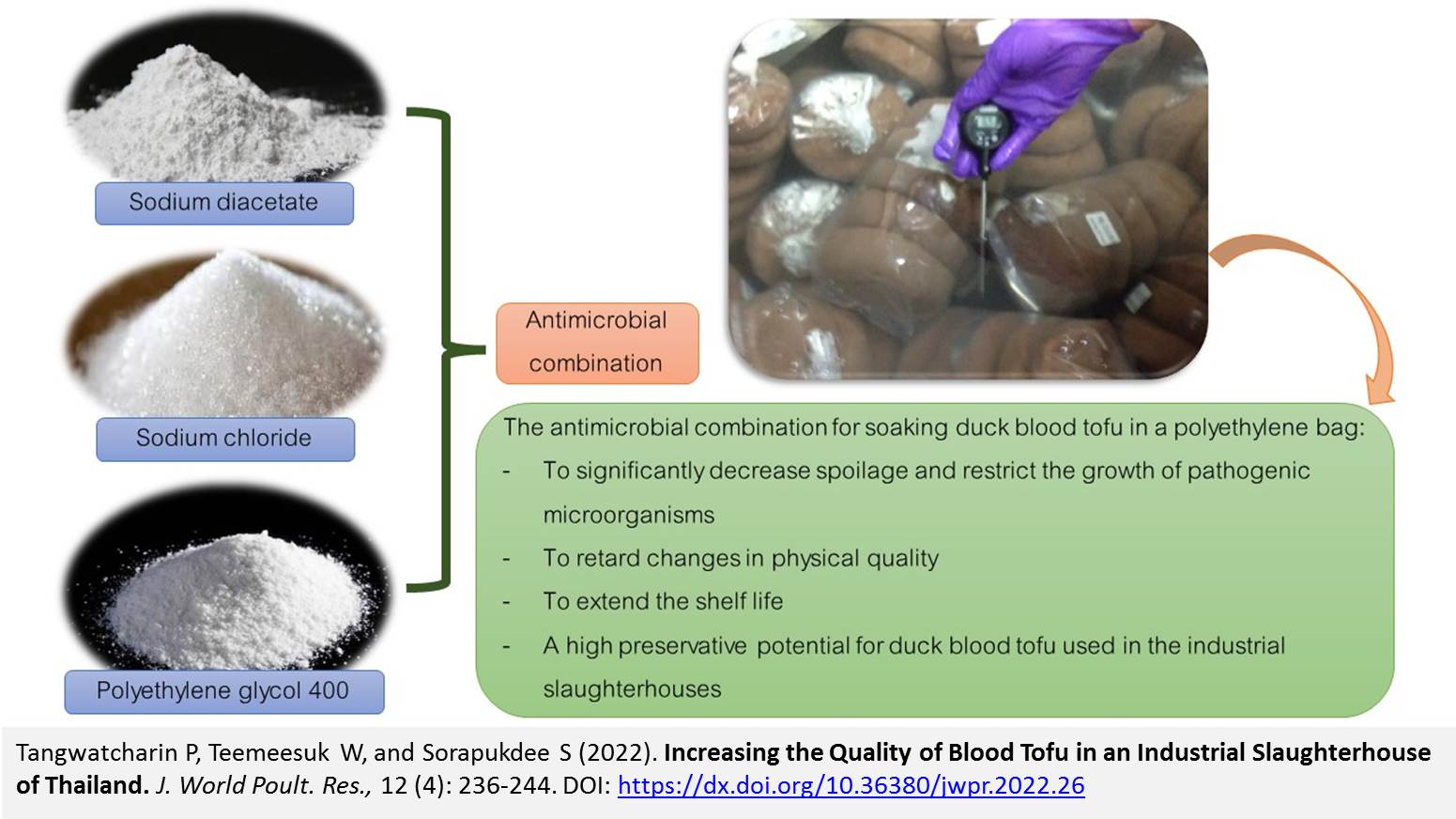 Research Paper
Increasing the Quality of Blood Tofu in an Industrial Slaughterhouse of Thailand

Tangwatcharin P, Teemeesuk W, and Sorapukdee S.

DOI: https://dx.doi.org/10.36380/jwpr.2022.26

J. World Poult. Res. 12(4): 236-244, 2022; pii: S2322455X2200026-12

---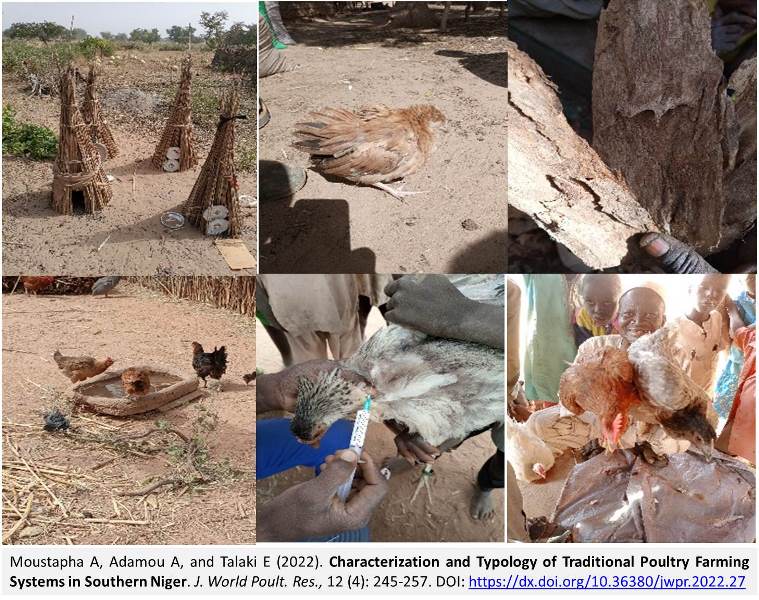 Research Paper
Characterization and Typology of Traditional Poultry Farming Systems in Southern Niger

Moustapha A, Adamou A, and Talaki E.

DOI: https://dx.doi.org/10.36380/jwpr.2022.27

J. World Poult. Res. 12(4): 245-257, 2021; pii: S2322455X2200027-12
---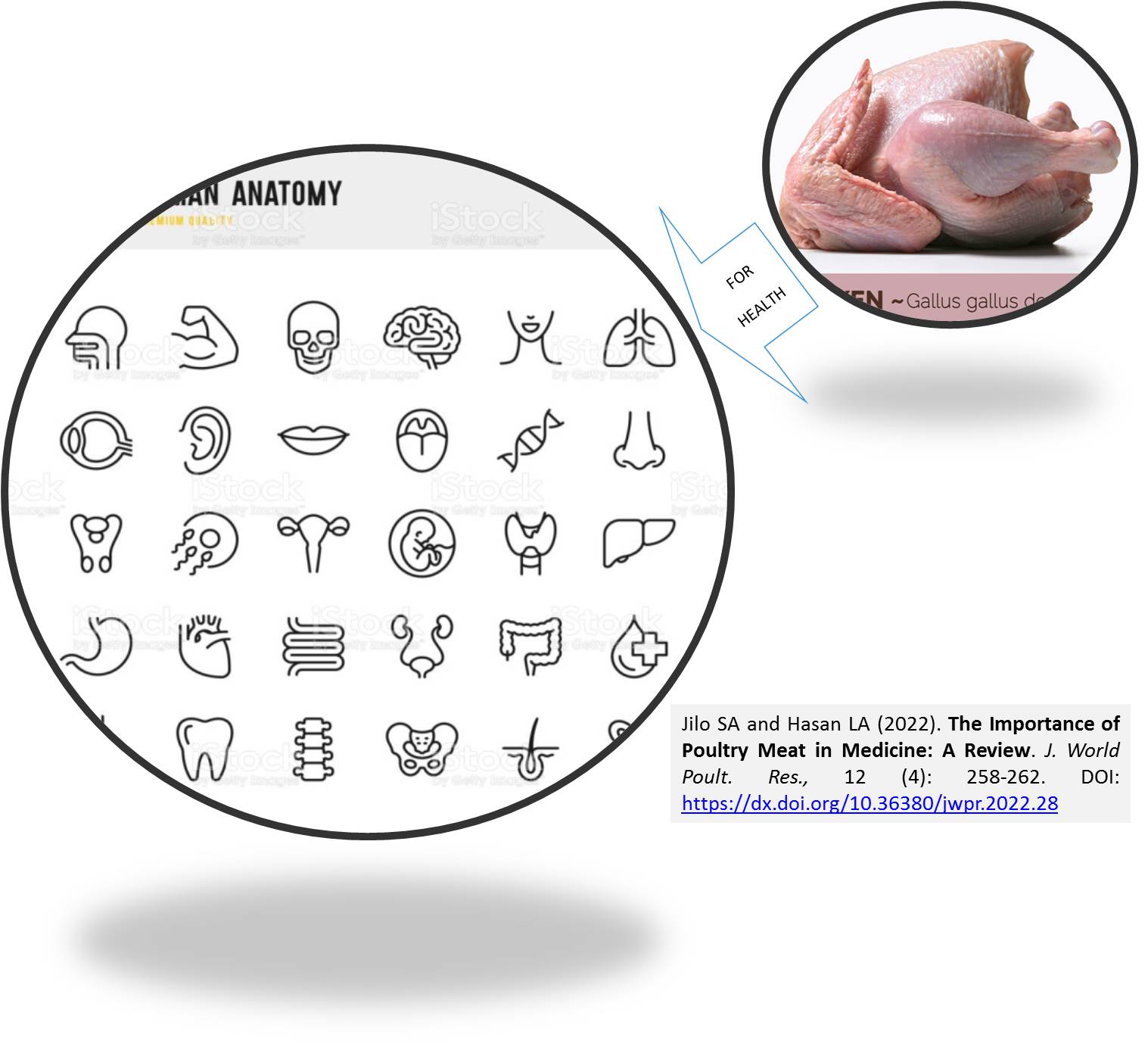 Review
The Importance of Poultry Meat in Medicine: A Review

Jilo SA and Hasan LA.

J. World Poult. Res. 12(4): 258-262, 2022; pii: S2322455X2200028-12
DOI: https://dx.doi.org/10.36380/jwpr.2022.28
---

This work is licensed under a Creative Commons Attribution 4.0 International License (CC BY 4.0)