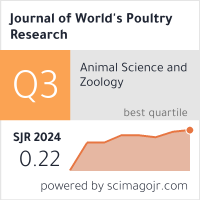 Journal of World's Poultry Research

ISSN: 2322-455X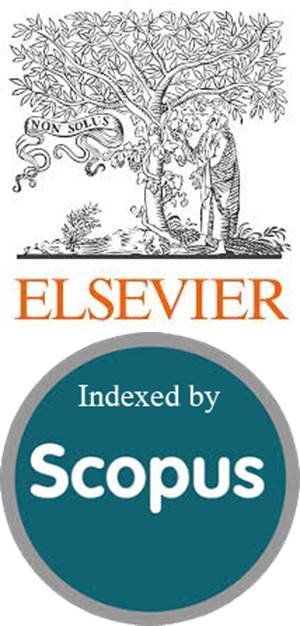 » Indexed/covered by SCOPUS, NLM Catalog (NLM ID: 101681042), DOAJ, HINARI, AGRIS, EBSCO, CIARDRING, NAAS (Score: 4.79), Ulrich's™/ ProQuest, PUBDB, ICV 2019= 120.74, TOCs, TIB, BASE, WorldCat, ISC-RICeST, EZB, WZB, Google Scholar...full index information


» Full texts and XML articles are available in ISC-RICeST, Crossref and AGRIS.

» This journal is in compliance with Budapest Open Access Initiative and International Committee of Medical Journal Editors' Recommendations.

» High visibility of articles over the internet.
» This journal encourage the academic institutions in low-income countries to publish high quality scientific results, free of charges... view Review/Decisions/Processing/Policy
Board Member Certificate: JWPR active members are: Dr. Eilyad Issabeagloo; Dr. Konstantinos Koutoulis ...full information
JWPR Submission and Acceptance Rates

Year

Submission

Acceptance

2012

30

17 (56%)

2013

41

20 (48%)

2014

32

15 (46%)

2015

37

17 (45%)

2016

58

24 (41.3%)

2017

51

20 (39.2%)

2018

52

18 (34.6%)

2019

88

30 (34%)

2020

225

74 (32.8%)

Submission to first decision: 4.7 weeks
Submission to final decision: 7.1 weeks
Article acceptance to final publication: 6 weeks
KEYWORDS
HPLC, PCR, ELISA, IBDV, Interferon-Gamma, Avian Influenza, Newcastle Disease, Megabacteriosis, Staphylococosis, Clostridium Perfringens, Cestode, Anomotaenia, Immune Response, Choanotaenia, Helminth, Antibiotic, Salmonellosis, Cellular Immunity, Heat Stress, Acetaminophen, Cryopreservation, Autoclave, Vitamin, Selenium, Feed additives, Feed intake, Performance, Sorghum, Maize, Metabolic Energy, Meat production, Spiking, Hatchability, Genotypes, Yolk Cholesterol, Egg, Shelf-Life, Storage, Histology, Fibroblasts, Biosecurity, Contamination, Saccharomyces cerevisiae, Mannan oligosaccharide, Climatic Parameters, Light Color, Atmospheric ammonia, Ventilation, Hepatoprotective, Microbiology, Integration, Pathogens, Gross Morphology, Stem cell, Ovarian adenocarcinoma, Haematology, Hygiene, Monitoring, disinfection, Coccidiosis, lesion score, Chicken, Gramapriya, Vanaraja, broiler, Layer, Guinea fowl, Japanese quail

Frequency: Quarterly
Current Issue: 2021, Vol: 11, Issue: 3 (Sept

25
)
DOI Prefix: 10.36380

Publisher: SCIENCELINE

The Journal of World's Poultry Research (ISSN: 2322-455X) is an international, peer reviewed open access journal aims to publish the high quality material from poultry scientists' studies to improve domesticated birds production, food quality and safety ... view full aims and scope

TABLE OF CONTENT
---
Growth Performance and Nutrient Digestibility in Broiler Chickens Fed with an Encapsulated Blend of a Phytogenic Feed Additive

Syed B, Kesselring J, Sánchez J and Gracia M.

J. World Poult. Res. 11(3): 278-285, 2021; pii: S2322455X2100033-11
DOI: https://dx.doi.org/10.36380/jwpr.2021.33
---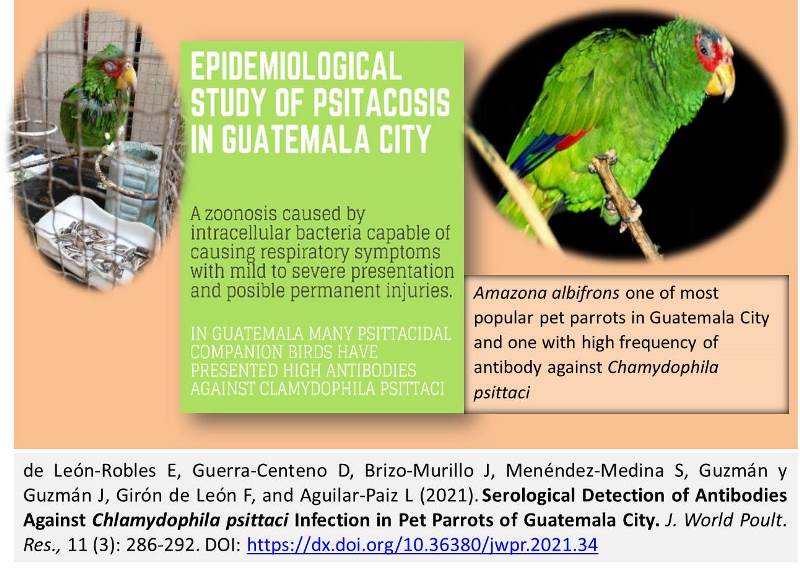 Research Paper
Serological Detection of Antibodies Against Chlamydophila psittaci Infection in Pet Parrots of Guatemala City

de León-Robles E, Guerra-Centeno D, Brizo-Murillo J, Menéndez-Medina S, Guzmán y Guzmán J, Girón de León F, and Aguilar-Paiz L.

J. World Poult. Res. 11(3): 286-292, 2021; pii: S2322455X2100034-11
DOI: https://dx.doi.org/10.36380/jwpr.2021.34
---
Effects of Different Levels of Moringa oleifera Whole Hydroalcoholic Extract and Seed Powder on the Hatching Rate, Nutritional Value, and Immune Response of Chukar Partridge Eggs

Habibi H, Kohanmoo MA, and Ghahtan N.

J. World Poult. Res. 11(3): 293-301, 2021; pii: S2322455X2100035-11
DOI: https://dx.doi.org/10.36380/jwpr.2021.35
---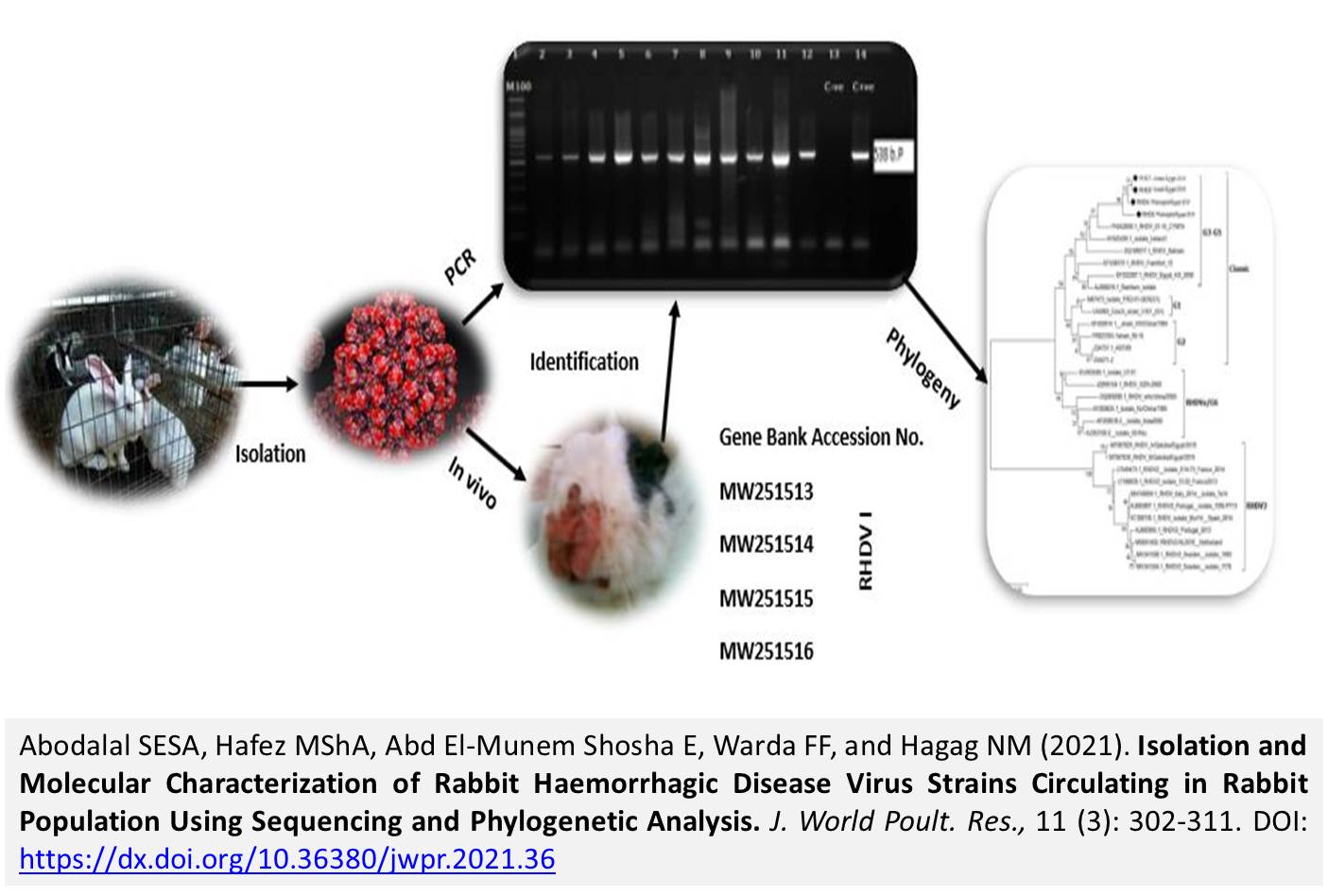 Research Paper
Isolation and Molecular Characterization of Rabbit Haemorrhagic Disease Virus Strains Circulating in Rabbit Population Using Sequencing and Phylogenetic Analysis n Upper Egypt

Abodalal SEA, Hafez MShA, Abd El-Munem Shosha E, Warda FF, and Hagag NM.

J. World Poult. Res. 11(3): 302-311, 2021; pii: S2322455X2100036-11
DOI: https://dx.doi.org/10.36380/jwpr.2021.36
---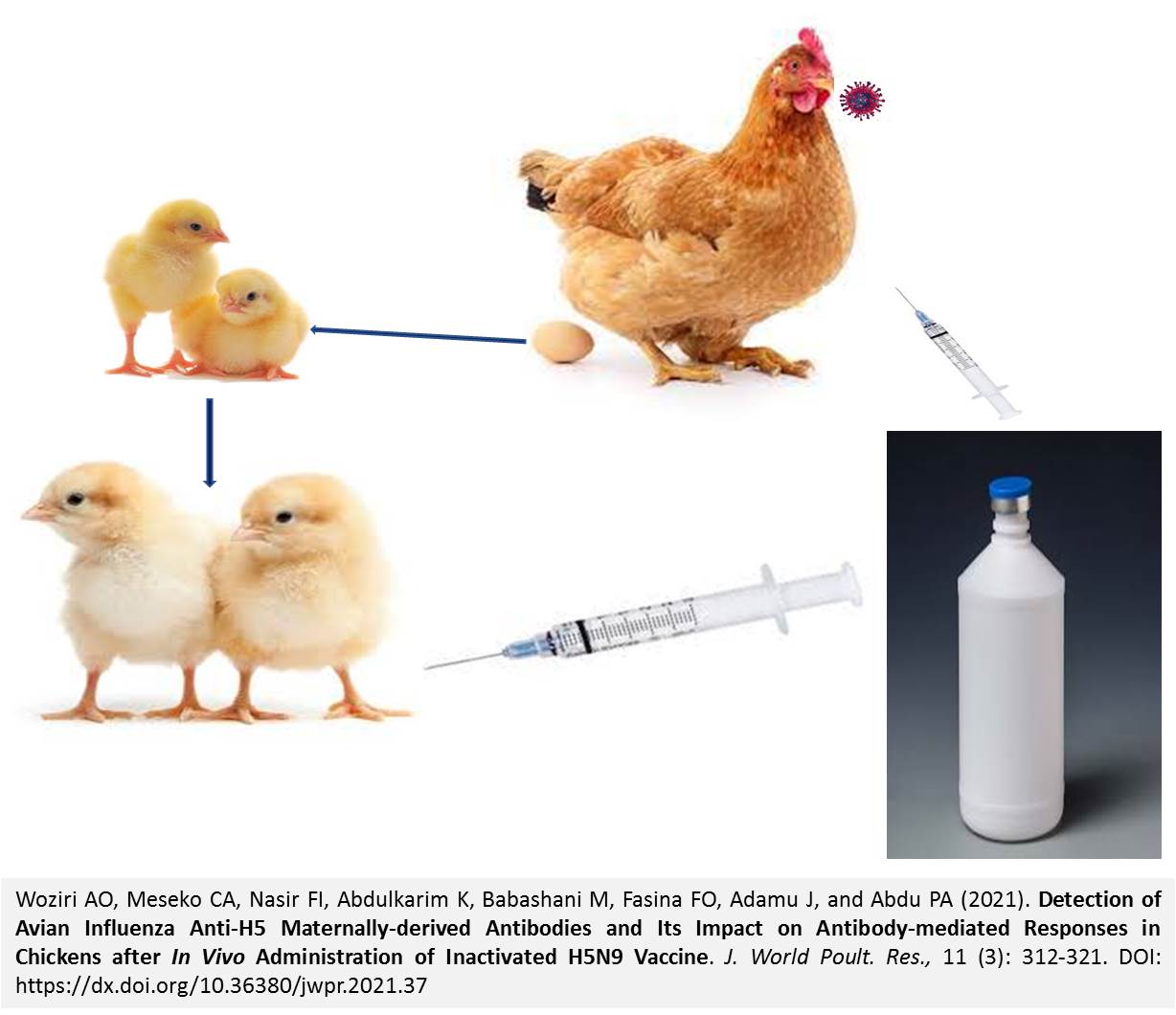 Research Paper
Detection of Avian Influenza Anti-H5 Maternally-derived Antibodies and Its Impact on Antibody-mediated Responses in Chickens after In Vivo Administration of Inactivated H5N9 Vaccine

Woziri AO, Meseko CA, Nasir FI, Abdulkarim K, Babashani M, Fasina FO, Adamu J, and Abdu PA.

J. World Poult. Res. 11(3): 312-321, 2021; pii: S2322455X2100037-11
DOI: https://dx.doi.org/10.36380/jwpr.2021.37
---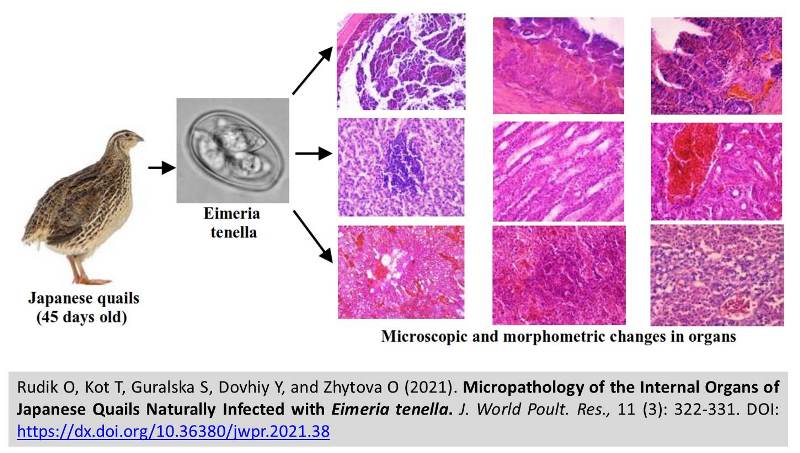 Research Paper
Micropathology of the Internal Organs of Japanese Quails Naturally Infected with Eimeria tenella.

Rudik O, Kot T, Guralska S, Dovhiy Y, and Zhytova O.

J. World Poult. Res. 11(3): 322-331, 2021; pii: S2322455X2100038-11
DOI: https://dx.doi.org/10.36380/jwpr.2021.38
---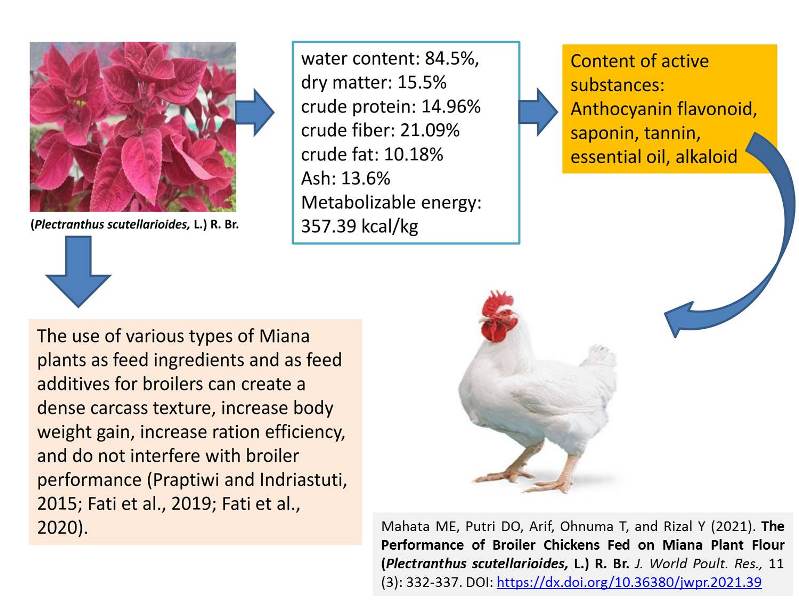 Short Communication
The Performance of Broiler Chickens Fed on Miana Plant Flour (Plectranthus scutellarioides, L.) R. Br.

Mahata ME, Putri DO, Arif, Ohnuma T, and Rizal Y.

J. World Poult. Res. 11(3): 332-337, 2021; pii: S2322455X2100039-11
DOI: https://dx.doi.org/10.36380/jwpr.2021.39
---