Manuscript Status/Contact
Sponsored by
Islamic Azad University of Tabriz, Iran
Editor-in-Chief:

Daryoush Babazadeh, DVM, DVSc of Avian/Poultry Diseases, School of Veterinary Medicine, Shiraz University, Shiraz, IRAN (

ORCID ID

)...
view full editorial board

Cover suggestion
...details
Indexed/covered by

PubMed

,

DOAJ

,

HINARI

,

AGRIS

,
CIARDRING

,

Ulrich's™/ ProQuest

,
PUBDB

,

ICV 2014= 73.68

,

TOCs

,

TIB

,

BASE

,

WorldCat

,
ISC-RICeST

,
EZB

,

WZB

,
Google Scholar

...

full index information



Full texts and XML articles are available in
ISC-RICeST
,
DOAJ
and

AGRIS

.
This journal is in compliance with

Budapest Open Access Initiative

and
International Committee of Medical Journal Editors'
Recommendations (ICMJE)

.

High visibility of articles over the Internet.
Board Member Certificate: JWPR active members since 2012 to till now are: Dr. Eilyad Issabeagloo (Assistant Prof. of Pharmacology); Dr. Konstantinos Koutoulis, (DVM, PhD; Avian Pathology) ...f

ull information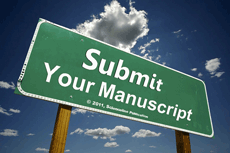 Editorial/Publishing Team Contact:
This e-mail address is being protected from spambots. You need JavaScript enabled to view it and This e-mail address is being protected from spambots. You need JavaScript enabled to view it .



KEYWORDS
HPLC, PCR, ELISA, IBDV, Interferon-Gamma, Avian Influenza, Newcastle Disease, Salmonellosis, Megabacteriosis, Staphylococosis, Clostridium Perfringens, Cestode, Anomotaenia, Choanotaenia, Helminth, Antibiotic, Immune Response, Cellular Immunity, Acetaminophen, Cryopreservation, Heat Stress, Autoclave, Vitamin, Selenium, Feed additives, Feed intake, Performance, Sorghum, Maize, Metabolic Energy, Meat production, Spiking, Hatchability, Genotypes, Yolk Cholesterol, Egg, Shelf-Life, Storage, Histology, Fibroblasts, Biosecurity, Contamination, Saccharomyces cerevisiae, Mannan oligosaccharide, Climatic Parameters, Light Color, Atmospheric ammonia, Ventilation, Hepatoprotective, Microbiology, Integration, Pathogens, Gross Morphology, Stem cell, Ovarian adenocarcinoma, Haematology, Hygiene, Monitoring, disinfection, Coccidiosis, lesion score, Chicken, Gramapriya, Vanaraja, broiler, Layer, Guinea fowl, Japanese quail

.

.

Journal of World's Poultry Research

Publication Data
ISSN: 2322-455X
Frequency: Quarterly
Current Volume: 6 (2016)
Current Issue:

2 (June)


Next Issue: 25 September 2016
Publisher: Scienceline Publication

Aims and Scope
The Journal of World's Poultry Research (

2322-455X

) is an international, English language, peer reviewed open access journal aims to publish the high quality material from poultry scientists' studies to improve

domesticated birds

production, food

quality and

safety ...

View full aims and scope
TABLE OF CONTENT
---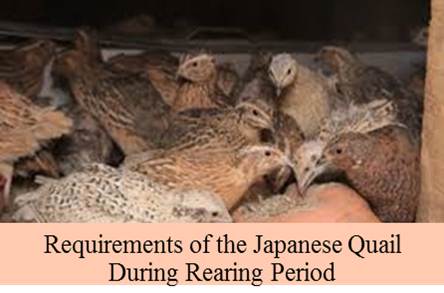 Research Paper
Crude protein and energy requirements of Japanese quail (Coturnix coturnix Japonica) during rearing period.
Omidiwura BRO, Odu O, Agboola AF, Akinbola DD and Iyayi EA.

J. World Poult. Res. 6(2): 99-104; pii: S2322455X1600014-6
---
Research Paper
Growth Performance and Gastrointestinal Tract Morphometry in Growing Japanese Quails Fed with Moringa oleifera Leaf Meal as Partial Replacement of Dietary Soya Beans Meal.

Mahmud Muhammd A, Peter S, James G, Ruth N, Wosilat A, Musa M and Alhaji Abubakar M.

J. World Poult. Res. 6(2): 92-98; pii: S2322455X1600013-6
---
Research Paper
Awareness of Farmers on Newcastle Disease, its Vaccination and Antibody Titre in Commercial Chickens.

Modupe Lola O, Philip O, Yakubu D, Israel B, Lawal S, Paul A and Sunday Blessing O.

J. World Poult. Res. 6(2): 84-91; pii: S2322455X1600012-6
---
Research Paper
Supplementation of Different Level of Deep Stacked Broiler Litter as a Source of Total Mixed Ration on Digestibility in Sheep and Their Effects on Growth Performance.

Tahir Khan M, Bhutto ZA , Abbas Raza SH, Saeed M, Arain MA, Arif M, Fazlani SA, Ishfaq M, Siyal FA, Jalili M and Moshaveri A.

J. World Poult. Res. 6(2): 73-83; pii: S2322455X1600011-6
---
Research Paper
Quality Characteristics of Whole Guinea Fowl Egg as Binder in Beef and Chevon Burgers.

Adzitey F, Birteeb P and Kwasi Holdbrook B.

J. World Poult. Res. 6(2): 66-72; pii: S2322455X1600010-6
---
Research Paper
Physiological Condition of First Female and Male Offspring of Japanese Quail (Coturnix japonica) whose Parents were Supplemented by Turmeric Powder.

Saraswati TR and Tana S.

J. World Poult. Res. 6(2): 59-65; pii: S2322455X1600009-6
---
Research Paper
Influence of Feed Withdrawal Length on Carcass Traits and Technological Quality of Indigenous Chicken Meat Reared Under Traditional System in Benin.

Polycarpe Tougan U, Assouan Bonou G, Gbaguidi T, Gbetondjingninougbo Koutinhouin B, Ahounou S, Salifou Ch, Mingnissè Zannou S, Guy Mensah A, Beckers Y, Everaert N, Théwis A and Abdou Karim Youssao I.

J. World Poult. Res. 6(2): 48-58; pii: S2322455X1600008-6
---
Research Paper
Quality Improvement of Broiler Chicken Breasts by Nisin and Lactic Acid.

Khalafalla FA, Ali FHM and Hassan AHA.

J. World Poult. Res. 6(2): 37-47; pii: S2322455X1600007-6
---
Review
A Review on Effects of Probiotic Supplementation in Poultry Performance and Cholesterol Levels of Egg and Meat.

Getachew T.

J. World Poult. Res. 6(1): 31-36; pii: S2322455X1600006-6
---
Research Paper
Analysis of Urban Household Demand for Poultry Production in Ado Local Government Area of Ekiti State, Nigeria.

Sekumade AB and Toluwase SW.

J. World Poult. Res. 6(1): 25-30; pii: S2322455X1600005-6
---
Research Paper
Evaluation of the Nutritive Value and Detection of Contaminants in Feed and Water Samples in Open Poultry Houses of Layer Farms in Gezira State, Sudan.

EL-Dikeir N, Mohamed Elbeeli MY, Abdel-Rahim AM, Eshag NA and Mohamed Ali SA.

J. World Poult. Res. 6(1): 18-24; pii: S2322455X1600004-6
---
Research Paper
Effect of Sex Ratio on the Production and Hatchability of Broiler Breeder Flock.

Haghighi M, Irani M, Jafari M, Firouzi S and Habibi H.

J. World Poult. Res. 6(1): 14-17; pii: S2322455X1600003-6
---
Effect of Beeswax, Gelatin and Aloe vera Gel Coatings on Physical Properties and Shelf Life of Chicken Eggs Stored at Room Temperature.

Mudannayaka AI, Wimangika Rajapaksha DS and Heshan Taraka Kodithuwakku KA.

J. World Poult. Res. 6(1): 06-13; pii: S2322455X1600002-6
---
Research Paper
Effects of Feeding Dietary Palm Kernel Cake on Egg Production and Egg Quality of Khaki Campbell Duck.

Samsudin AA, Hendry N and Khaing KhTh.

J. World Poult. Res. 6(1): 01-05; pii: S2322455X1600001-6
---

This work is licensed under a Creative Commons Attribution-NonCommercial 4.0 International License.